About a year and a half ago at a crop that I went to, I got this in my goodie bag:
Well the problem is that almost 2 years later I still don't know what I want to do with it. And I don't know where I'll put it, so that doesn't help either.
What do I do? Head to pinterest!
How great is this paper covered T?? You could probably also do fabric....
Covering it in beads and buttons might be fun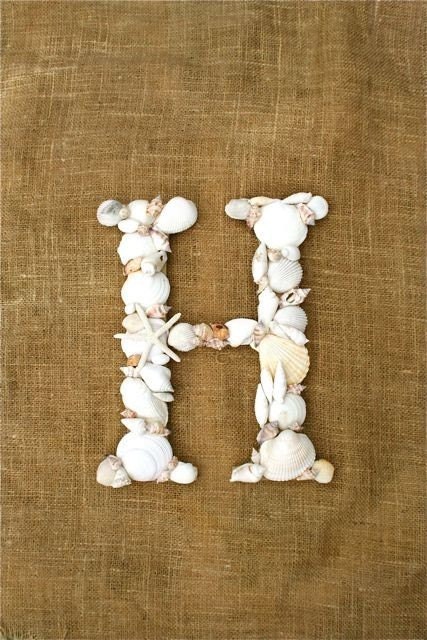 Shells? (not my favorite, but still in the running)
What are your thoughts? Have you done any of these? I love to see them!